Get a Low Power FM Station
Application filing window is NOW open through November 14, 2013!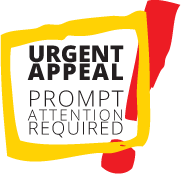 Your community can grab a piece of the FM broadcast band, but you need to act soon.
It's been 12 years since the FCC entertained applications for Low Power FM stations. Given the limited number of frequencies and long wait there will be competition (especially in urban areas). This could be your last opportunity to start a Low Power FM station. To participate you must move quickly. Here's the FCC filing window announcement (pdf) and the FCC filing window extension announcement (pdf). Learn a little more about the application process.
This is a great chance to start a community radio station.


We've got experience. In 2007 we assisted 92 full-power NCE applications, and in 2010 assisted with 6 more.
Maximize your chance of success and let us strategize your Low Power FM application. We offer legal assistance at a low, fixed-price. We also can provide access to experienced engineers and other resources necessary to complete your application. Learn a little more about us and our partners & allies. Get in touch and we can discuss specifics. Here are some of the folks we helped with their Lower Power FM application last time around: